Sonantic
Building the world's most expressive and realistic artificial voices.
Sonantic specializes in creating hyper-realistic AI-generated voices from text. One of the most impressive demonstrations of Sonantic's technology was their recent recreation of Val Kilmer's voice, entirely through computer generation. They were acquired by Spotify in 2022 and are now expanding their technology to hundreds of millions of users.
Voice acting plays an important but often overlooked role in gaming and entertainment. However creating entirely unique voice experiences is a significant challenge as the demand for content creation grows. Typically a slow and tedious process, voice content can take years to collect and edit; this is due to frequent iteration cycles and the accompanying logistics of casting, scheduling, recording, directing, and editing.
Sonantic developed a new text-to-speech tool which creates uniquely human-sounding voices that can be generated in seconds. The resulting computer-generated speech can be selected based on gender, personality, accent, tone, and emotional state. As well as dramatically reducing the pre-production phase in a voice-based feature development, the tool unlocks creative potential within wider entertainment for all projects that require quality voice, fast.
---
Founders
John Flynn
CTO
John has an MSc in Sound Computing (awarded distinction, top three masters in Queen Mary University) and has experience working within the film industry. John worked within the film industry on backend sound post-production. His list of credits include Batman, Harry Potter, and the Justice League.
Linkedin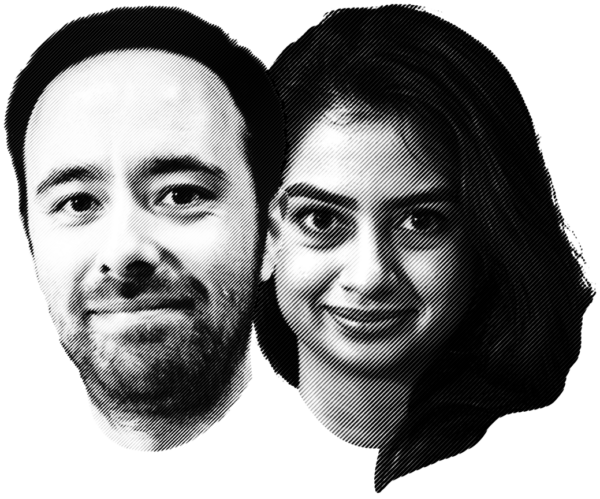 Zeena Qureshi
CEO
Zeena has experience working in tech startups having cofounded two previously, and having worked in a third growth-stage startup. Additionally, she has experience in implementing speech and language therapy with children diagnosed with Autism Spectrum Disorder. She was named on the Forbes 30 Under 30 in 2021 for Media & Marketing.
Linkedin
Milestones
Founded at Entrepreneur First
Seed ($2.5 million) led by EQT Ventures